.

Today I made a pretty hefty fruit salad in which I added flower shaped watermelon pieces.
It's not the first time I took a cookie cutter to fruit.
I would like to think I invented this wonderful trick, since I never saw it done before, but I doubt I did.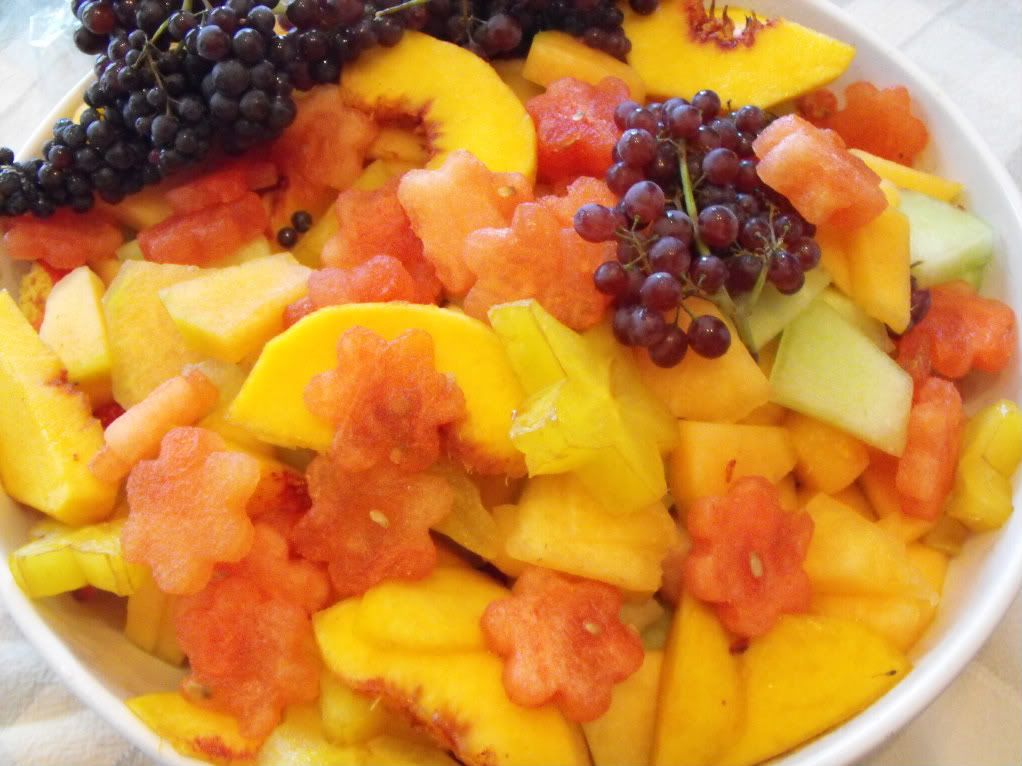 .
Do you like the tiny champagne grapes? And do you spot the star fruit? I didn't have to use cookie cutters on those.